In the fast paced world of content creation , the demand for innovative tools to streamline the process has never been higher. For video enthusiasts and professionals, the combination of Nova A.I. and Opus Clip emerges as a dynamic duo, offering a seamless journey from a single long video to 10 viral clips, created 10 times faster.
Unparalleled Accessibility: Nova A.I. stands as the ultimate online video editing tool, breaking free from the limitations of traditional software… Whether you're a novice or a seasoned editor , Nova A.I. welcomes you with an array of features without the hassle of installation.
Digital Asset Library: Dive into a vast digital asset library within Nova A.I., which has captivating stock footage, royalty free audio, and studio-quality images. Enhance your videos effortlessly, creating a truly captivating experience for you and your audience.
Intuitive Editing Tools: Trim, cut, and collide your clips effortlessly with Nova A.I.'s intuitive video editing tools. Add subtitles and translate them to reach a global audience. The user friendly interface ensures a seamless editing experience, bringing your creative vision to life.
No Limits, Just Creativity: Say goodbye to the constraints of traditional video editing software. Nova A.I. empowers you to create jaw dropping videoss that captivate your audience from the very first minute. With online accessibility and a comprehensive set of features, it's the go-to tool for video editing enthusiasts and professionals.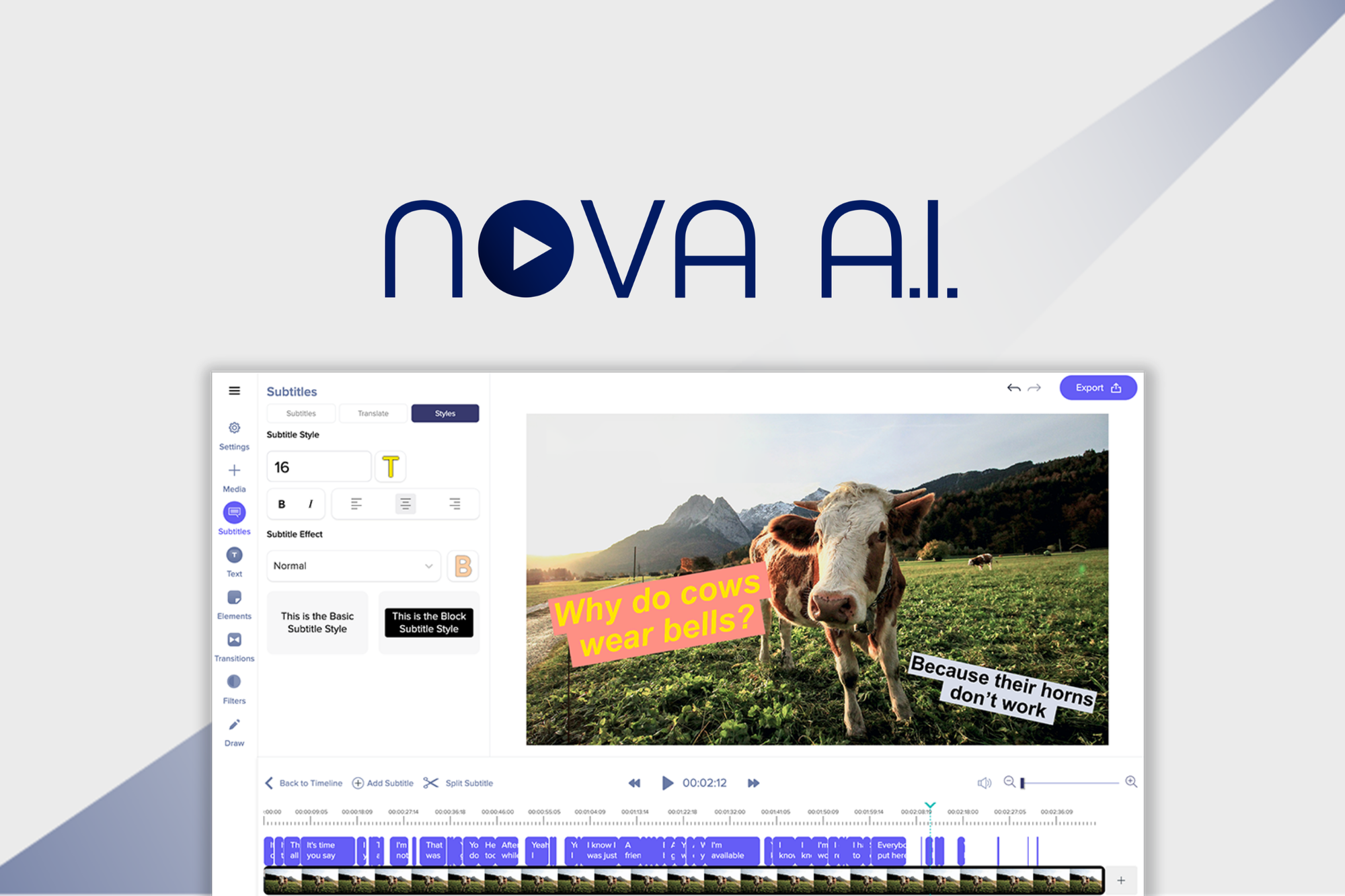 Strategic Pivot Towards Shorter Content: Opus Clip is a pivotal solution tailored to the dynamic landscape of video content creation. Its primary function revolves around seamlessly repurposing extensive videos for platforms like YouTube Shorts, TikTok, and even Instagram Reels.
AI-Powered Transformation: Opus Clip integrates cutting edge AI powered technology to automate critical tasks such as video trimming and resizing,  tailored for each platform. The platform creates Alex Hormozi style short clips.
Comprehensive AI-Driven Functionalities: Opus Clip's toolkit includes an AI curation mechanism that intelligently identifies impactful segments of the original video for shorter formats. AI face detection ensures engaging visual elements are consistently at the forefront , Auto transition features maintain a captivating narrative flow.
Content Optimization and Viral Insights: Opus Clip caters to content optimization with video cropping, automated caption integration, and an auto emoji feature. The innovative AI viral score assessment provides creators with insights into the potential virality of their short clips.
Overall, Opus Clip isn't just a tool; it's a strategic partner in the journey of content creation. Its fusion of advanced AI technology with intuitive features reshapes the landscape, enabling creators to transform their content and harness its full potential within the burgeoning realm of short-form video platforms.
Create 10 times faster, stand out, and go viral with Nova A.I. and Opus Clip – the dynamic duo revolutionizing the way we craft and share video content. Unleash your creativity today!
To check out other similar tools to this one, click here