Fliki
Video creation made 10x simpler & faster with AI
Experience the power of AI with Fliki's text-to-video tool, simplifying and accelerating the process of video creation
In just 2 minutes, you can transform your blog articles into stunning videos with lifelike AI voices.
Here's what Fliki has to offer:
Convert Blog Articles to Videos: Simply provide the URL of your blog article, and Fliki's AI-powered technology will summarize the content, curate perfect visuals, and create a video with a human-like voiceover. You can choose from a variety of voices in your desired language, complete with branded subtitles that match your style.
Lifelike Text-to-Speech Voices: Say goodbye to robotic voices and embrace the best neural voices that sound human. With Fliki, you have access to over 1000 voices in 75 different languages, ensuring there's a voice that suits your needs and preferences.
Rich Stock Media Library: Never run out of options when it comes to selecting the right visuals for your videos. Fliki offers a vast collection of millions of images, video clips, and background music. This extensive library allows you to enhance your scenes and create visually engaging videos that captivate your audience.
Customizable Subtitles: Fliki understands the importance of branding. That's why you can customize your subtitles with your brand's color and font options. This ensures consistency and reinforces your brand identity throughout the video.
Say goodbye to complex video editing software and time-consuming processes. Fliki empowers you to create professional videos in just a few simple steps, leveraging the power of AI voices and an extensive stock media library. Transform your blog articles into captivating videos that engage your audience and elevate your content marketing efforts.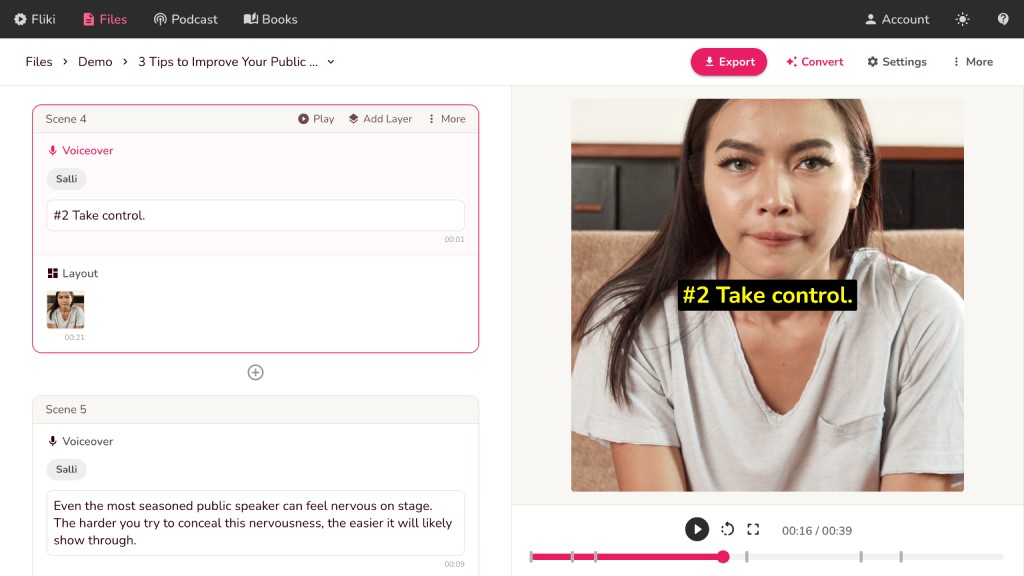 Feel free to also check other similar tools here
---