Digital First AI
Unlock the Power of AI for Your Marketing Success
With Digital First AI, you can create and execute marketing plans in seconds
Say goodbye to time-consuming marketing planning and execution. Our AI-powered platform recommends the best growth-hacking tactics tailored to your business, providing you with limitless marketing recommendations and strategies used by popular brands and experienced marketers. Boost your revenue, traffic, and content with ease, all in one convenient place.
Digital First AI acts as your 24/7 marketing assistant, helping you switch marketing to autopilot and grow your business effortlessly. From assigning marketing tasks to your team to exploring organic ways of improving traction and revenue, our AI-driven solution offers a comprehensive digital growth plan to take your brand to new heights.
Finding the optimal marketing tactic has never been easier. With Digital First AI, you have an expert growth hacker by your side, guiding you through every step of your marketing journey. Say goodbye to marketing nightmares and try us for free today. Whether it's growth hacking or conversion, we are here to help you find the perfect solution for your marketing success.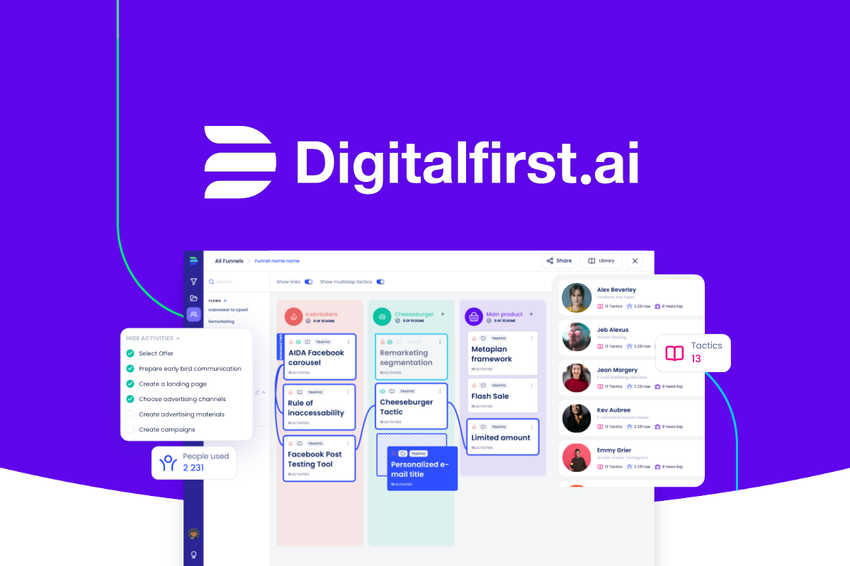 To check out other similar tools, click here
---