CodeWP
Enhance Your WordPress Workflow With AI
CodeWP's AI code generator built and trained specifically for WordPress
Modes for PHP, JS, WooCommerce and many popular plugins. No more expensive developers, or tedious StackOverflow searches. Prompt, test, and install. CodeWP is a platform that caters to a wide range of users, from WordPress enthusiasts to pro developers. Whether you're a WordPress newbie or a coding wizard looking to save time, CodeWP has got your back. It helps you create custom solutions for your projects, no matter your skill level.
The best part? It keeps things simple. Its user-friendly interface and AI-driven approach make it a breeze to work with. You can optimize your development workflow without sacrificing quality. Say goodbye to the headaches and hello to smoother coding experiences.
Whether you're building a killer website, adding cool plugins, or tweaking performance with custom code, CodeWP has all the tools you need. It takes care of generating code and even offers intelligent recommendations to guide you along the way.
So, whether you're a WordPress fan looking to dive deeper or a seasoned developer seeking efficiency, this is your go-to companion. It saves you time, simplifies the complex stuff, and lets you focus on being creative and delivering awesome results. Give CodeWP a shot and see how it supercharges your WordPress projects with customization and efficiency.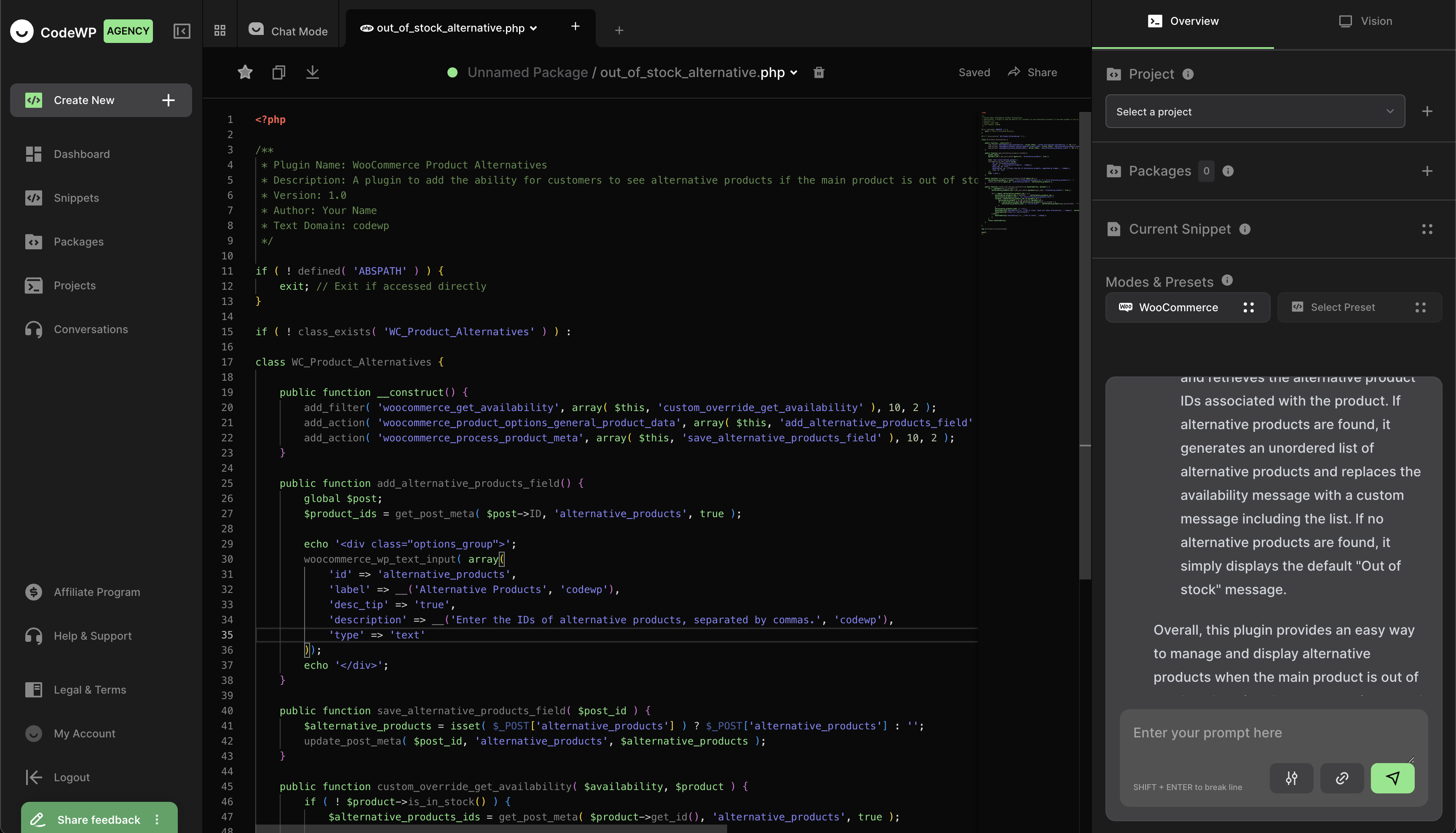 To check out similar tools, click here
---